Chocolate-covered Cherry Cookies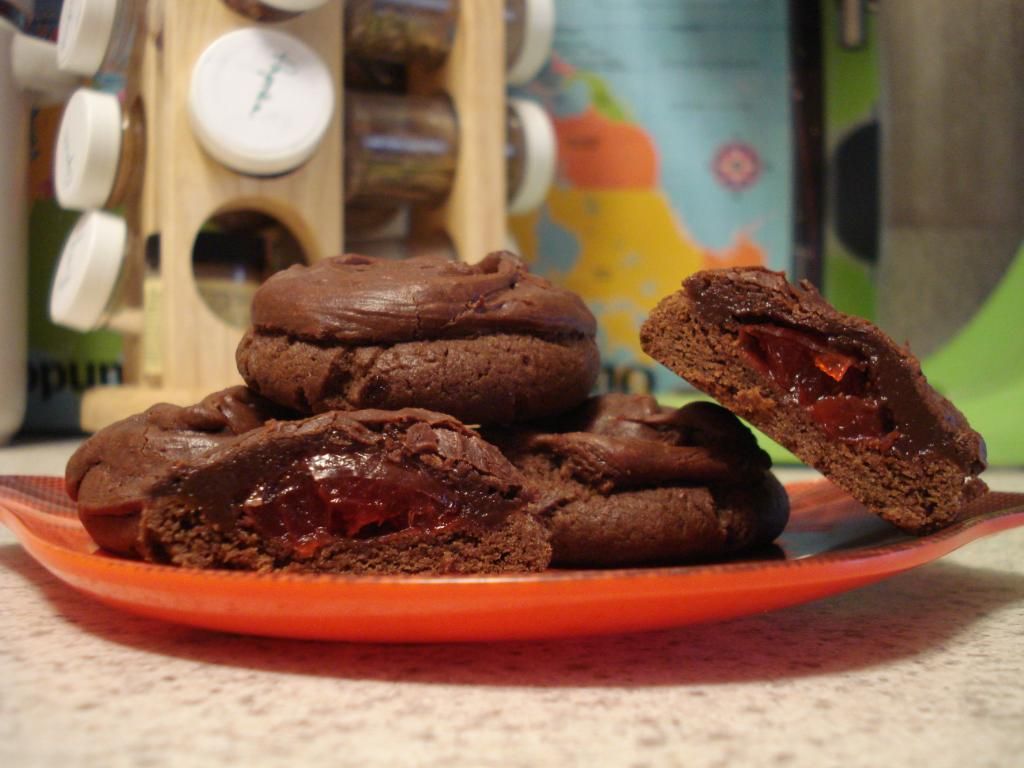 Yeah, baby. It's a cherry on a cookie, covered in chocolate. Actually, it's a half a cherry, but who cares? Little divots are made in the dough, and then the cherry is smashed in there. Chocolate is used to seal over the top, and voila! The cherry and its juices are trapped inside, waiting to be set free.
In your belleh.
Also, just a reminder, There are still some
Chocolate Peanut Butter Truffle Shortbread Cookies
left.
Order one of each and get a dollar off your order!Ingredients:
butter, eggs, sugar, vanilla, salt, baking powder, baking soda, flour, cocoa powder, semisweet chocolate, sweetened condensed milk, maraschino cherries.
Price:
$6/dozen
Available:
SOLD OUT
PAYMENT: If you want something, comment here! Then when I give the okay, paypal the fundage to amandr at gmail dot com.